We recently heard from Hampshire resident Vidya and her inspiring BetterPoints journey. Here is what she said about discovering BetterPoints and the positive impact it's had on her health and well-being:
"I came across the BetterPoints app by chance on a health forum, where someone else was saying it was a good app. I was a little dubious at first, but thought I'd give it a try, and I'm so glad I have!

Back in early 2014, I had a sudden health scare and had emergency surgery, following which I needed operations every 3 months for up to a couple of years. Unfortunately this meant that every 3 months, I would need bed rest and would also feel extremely tired. By the time I recovered fully from each op, I would have about 4 weeks to exercise before going in for the next op. Although I had a wonderful surgeon, who managed to resolve my physical condition for me, I had got out of the habit of regular exercise and had put on a few stones in weight. I was walking less than an hour a week, and felt no motivation to get out the house.

Since joining BetterPoints, I have noticed an almost immediate difference. Being quite a numbers-orientated person, I loved seeing the points build up and the app pushes me to meet goals.

I have started getting up and walking at times where I would have just been sitting in front of the TV. I have started extending some of my walks from just 10 or 15 minutes to sometimes up to an hour or two. They are all small changes, but I already feel so much fitter and healthier, and although I have not weighed myself, my clothes feel so much looser and I am sleeping a lot better too!

I have already managed to spend some of my BetterPoints too, and I always try to go for somewhere I can buy something healthy that's also a treat. The next treat I'm looking to get is exercise clothes as I need a size smaller now!

BetterPoints is more than the rewards though, it's meeting goals and then looking back and self-reflecting, and realising how far I've come makes me feel really proud of my achievement.

With a family history of diabetes, I know every day I get out there and exercise, I am reducing my risks and giving myself a better chance at a healthier and longer life with those I care about. A very big thanks to BetterPoints!" - Vidya P from Hampshire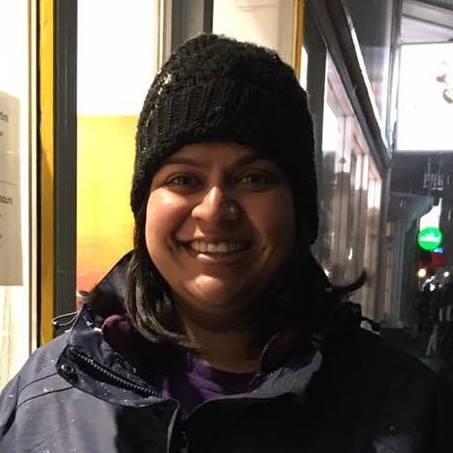 Photo thanks to Vidya
Wow, we are completely blown away by Vidya's story, thank you so much for sharing it with the BetterPoints community. We are very proud to work for a company that makes such a difference to people's lives.
If anyone else would like to share how BetterPoints has impacted them please do get in touch by emailing customercare@betterpoints.uk
Kerri - Programme Manager for Hampshire